Indigenous Brazilians unite at the Rio+20 summit to protest for their land rights and against the development of infrastructure such as the Belo Monte dam underway on the Xingu river in the Amazon. If completed, thousands of people would be displaced and their way of life devastated. © Marcello Casal Jr/ABr
This page was created in 2012 and may contain language which is now outdated.
Thousands of Brazilian Indians united in Rio this week, to make their voices heard at the Rio+20 UN Summit on sustainability and the environment.
Sonia Guajajara, of the Guajajara tribe, said, 'We have come here to raise awareness about our fight and to show that this model of development is not realistic… We want to show the world what it really means to live sustainably. Nobody understands sustainability better than Indigenous people'.
The Indians conducted protest marches, ritual song and dances, speeches and meetings, and presented their demands to the official UN conference.
Davi Yanomami, the 'Dalai Lama of the Rainforest', appealed for those at the Summit to save earth's most threatened tribe, the Awá Indians. The Awá's forest is being cut down faster than that of any other Brazilian tribe.
Guarani Indians drew attention to the government's extreme delay in mapping out their land. Otoniel Ricardo Guarani said, 'We need our land to be demarcated, because once that's done, we'll have solved everything. That's why it's important for us to be here and to force the government to work on these issues'.
The Guarani have been suffering appalling living conditions since much of their land was stolen from them and occupied by ranchers. Brazil's Public Prosecution service recently asked the government to pay $83m to one community, as compensation for 'moral and material' damages.
Brazil's Indigenous Affairs Department, FUNAI, reassured the Xavante tribe at Rio that the invaders on their land would be evicted.
Around 1,000 Indians protested outside the Brazilian state development bank BNDES, against its contribution to the Belo Monte dam which is devastating several tribes' forest. The uncontacted Indians in the area are particularly vulnerable.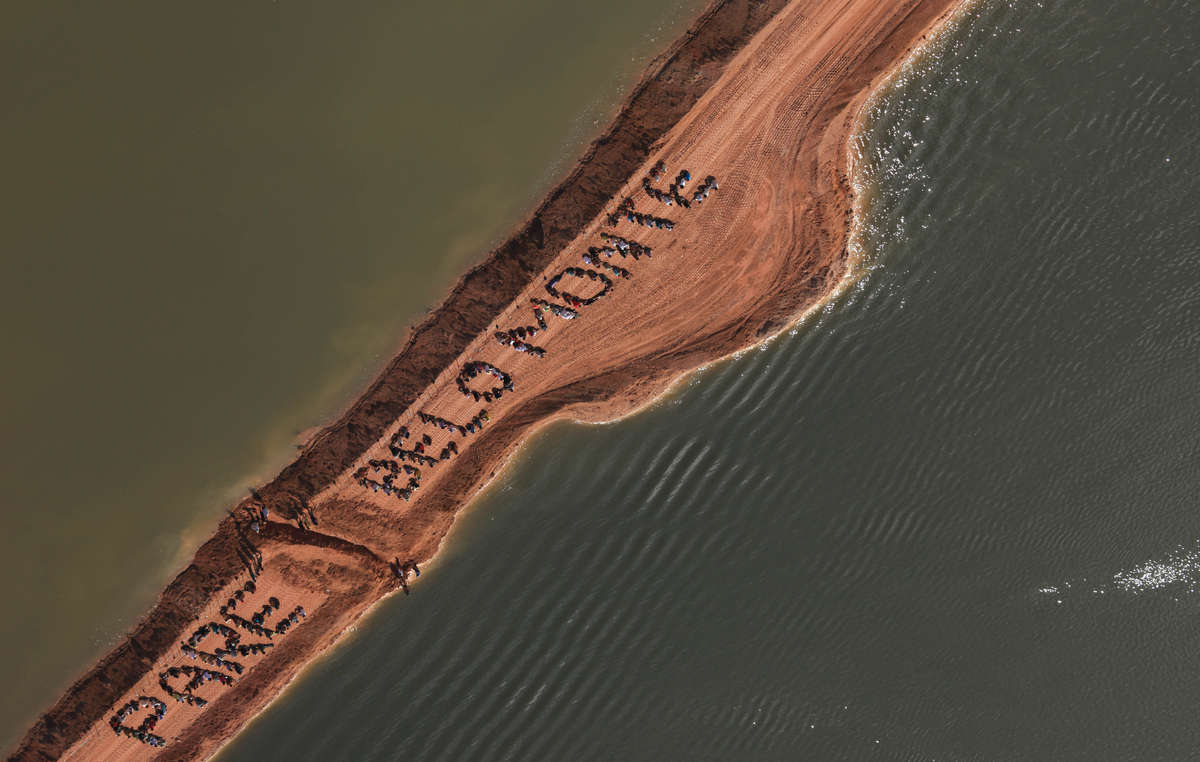 © Atossa Soltani/Amazon Watch
Last week, hundreds of Indians occupied the Belo Monte dam site and dug a channel to reconnect the Xingu river, on which they depend for their survival.