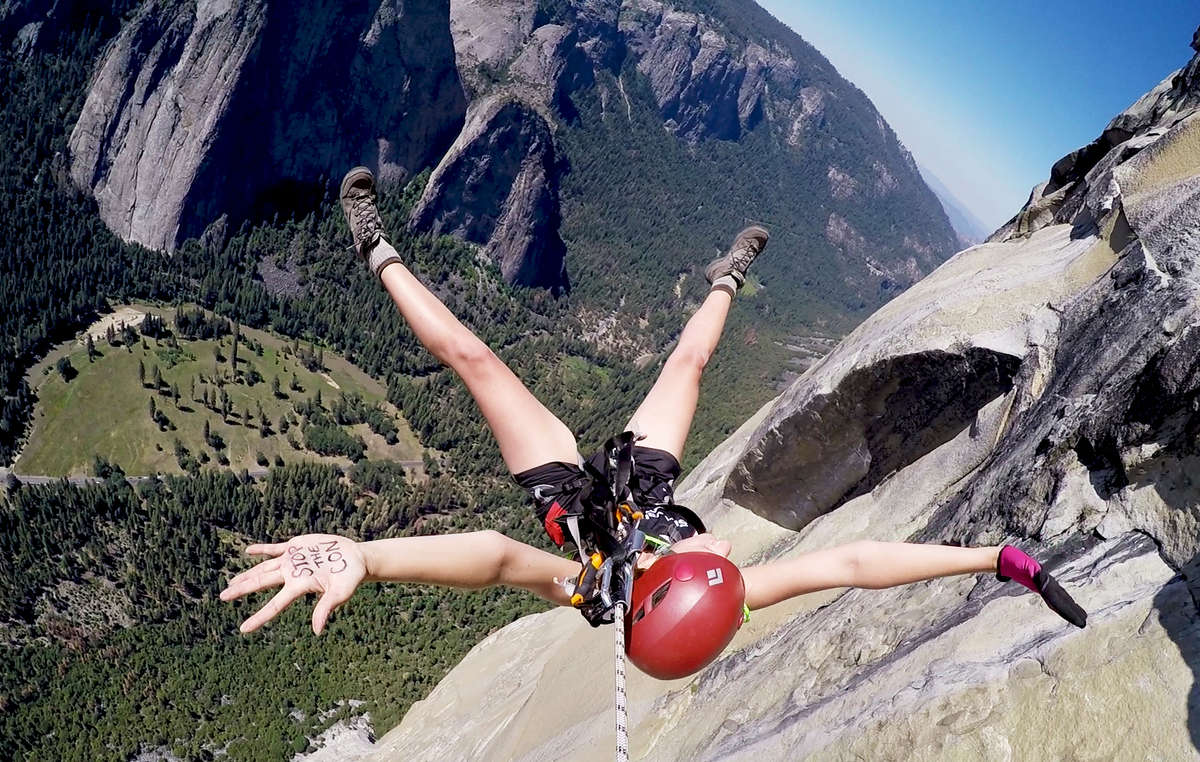 Survival campaigner Tesia Bobrycki suspended in mid-air from El Capitan in Yosemite National Park to launch Survival's 'Stop the Con' campaign. © Edwin Bobrycki/ Survival 2015
With a daring stunt, suspended 3000ft in the air from the iconic monolith El Capitan, Survival International campaigner Tesia Bobrycki has launched Survival's new "Stop the Con" campaign to end the destruction of tribes and their lands in the name of "conservation."
The short film "Soar for Survival" is set in Yosemite National Park and marks the 99th anniversary of the U.S. Park Service on August 25. It follows Tesia's personal journey to expose the dark history of the U.S. conservation movement – one that is being exported around the world.
Yosemite and other U.S. parks were home to thousands of Native Americans before they were violently evicted.
Watch the 3-minute Soar for Survival film:
Tesia said, "I love Yosemite. But my love for the place does not excuse the fact that Native Americans were violently evicted or killed when it was created. And it does not excuse the fact that parks around the world now follow its example – from Cameroon to Botswana to India. If we continue to destroy tribes, we'll continue to destroy nature, and we'll continue to destroy our future. Together, we can create a new conservation."
Conservationists continue to claim that tribal peoples' lands are "wildernesses," even though tribal peoples have been dependent on, and managed them for millennia. Bushmen in Botswana, Baka "Pygmies" in southeast Cameroon, and tribes in India's tiger reserves face arrest and beatings, torture and even death in the name of "conservation."
The campaign aims to "stop the con" in conservation that has led to violent evictions of tribal peoples to make way for national parks and mass tourism. It aims to expose the "con" that many conservation organizations willingly partner with environmentally destructive industries – which doesn't save, but harms, the environment.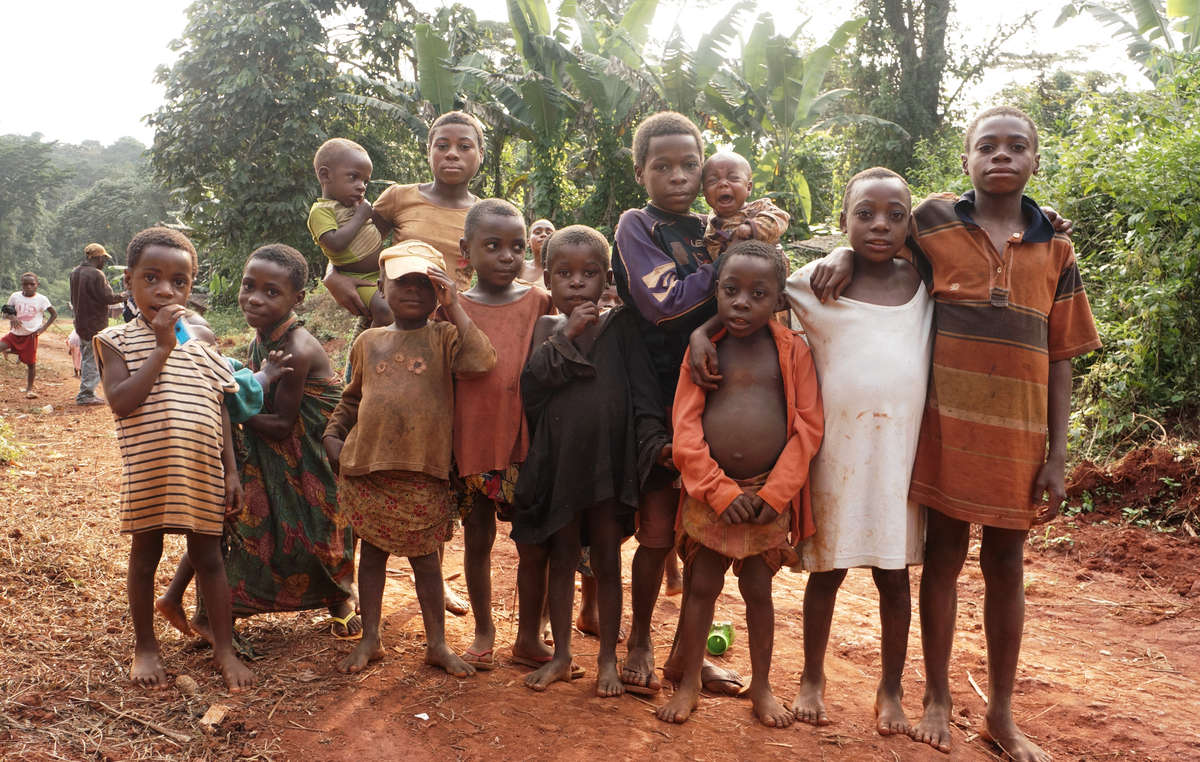 Baka 'Pygmies' in southeast Cameroon have been at the sharp end of a conservation model that is destroying their lives and lands. © Survival International
And it calls for a conservation that works not against, but with tribal peoples who are the best conservationists and guardians of the natural world.
Thousands of supporters around the world will be asked to submit their own photos, drawings or videos to "Stop the Con."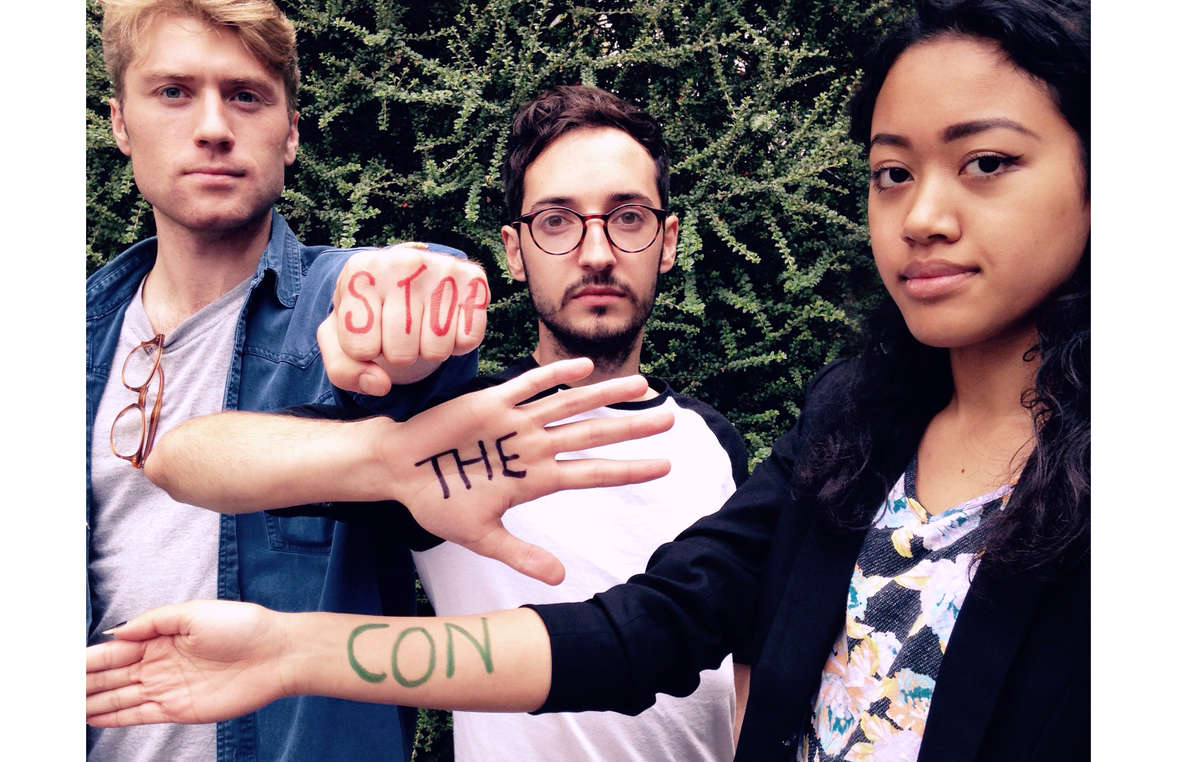 Supporters around the world are encouraged to submit their 'Stop the Con' photos, drawings and videos to call for a new conservation model that works with the original guardians, not against them. © Survival International, 2015
Survival's Director Stephen Corry said today, "The American national park model is still destroying people in the name of conservation, people who've looked after these lands, much better than we have, for thousands of years. We're determined to end this destructive con trick which steals the land off the traditional owners to extract money from tourists who are never told the real story."
Notes to editors:
- Survival campaigner Tesia Bobrycki and others are available for an interview.
- Find out more about Stop the Con and Tribal Conservationists.
- Read Survival director Stephen Corry's latest article on the militarization of conservation.