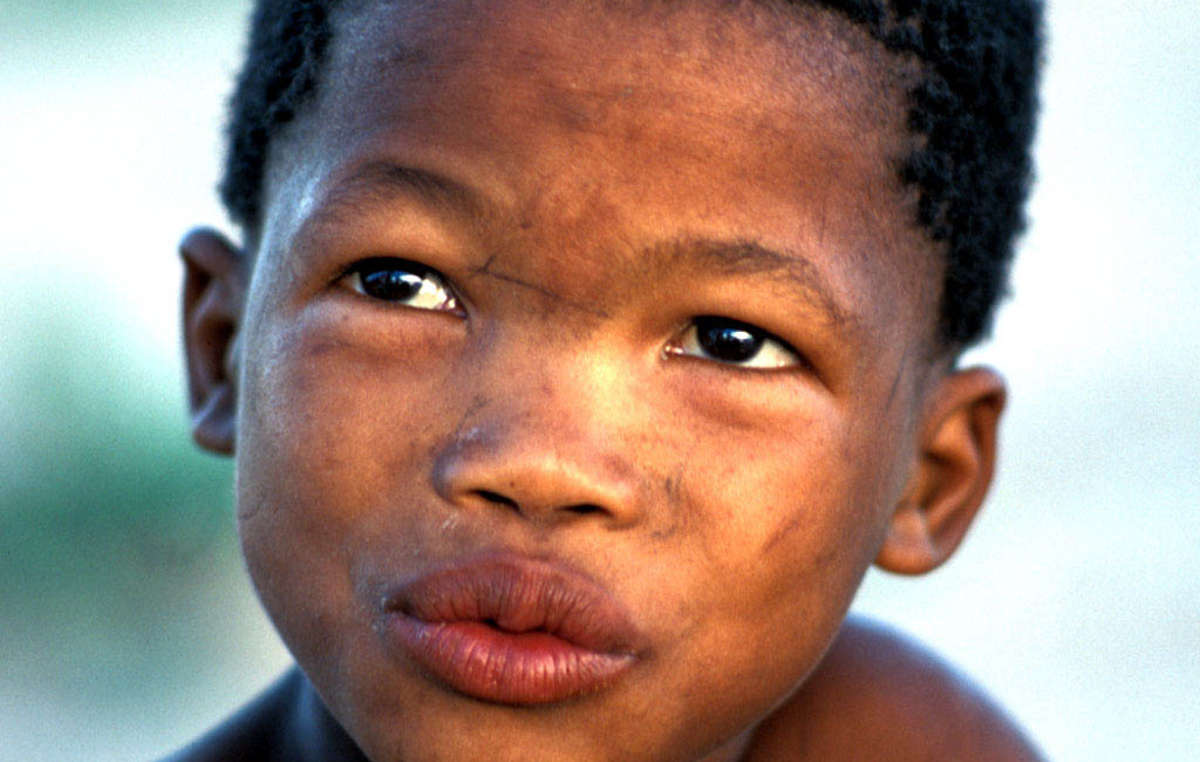 Bushman child, CKGR, Botswana 2004 © Survival International
This page was created in 2009 and may contain language which is now outdated.
The UN Special Rapporteur on the rights of Indigenous peoples, James Anaya, visited Bushmen from the Central Kalahari Game Reserve in Botswana this month. He met with Bushmen who are living inside the reserve without access to water.

Professor Anaya visited several Bushman communities in Botswana, including the resettlement camps Kaudwane and New Xade, where the government dumped several thousand Bushmen after forcibly evicting them from their homes inside the reserve. He also visited two Bushman communities inside the reserve, Gugamma and Metsiamenong.

In a landmark ruling in 2006, the High Court of Botswana confirmed the Bushmen's right to live inside the reserve. Since then, some have managed to return, joining the few who were able to resist the evictions. But most are still stuck in the resettlement camps, because the government has banned them from using their own water borehole in the reserve and from hunting for food.

The government is, however, allowing a mining company and a tourism company to set up operations in the reserve. Both projects will need to sink water boreholes of their own.

This month the UN Human Rights Council also concluded its review of Botswana, in which Finland urged Botswana to 'ensure respect for the rights of the Indigenous people living in the areas of interest to companies active in the diamond business', and Denmark urged them to 'provide access to land and support for the residents of the reserve, as specified in the United Nations Declaration on the Rights of Indigenous people.'

Canada and Spain also urged action on the issue, and Mexico suggested Botswana consider ratifying the international law for tribal peoples' rights, ILO Convention 169.