Ayoreo Indians protest at government inaction over illegal deforestation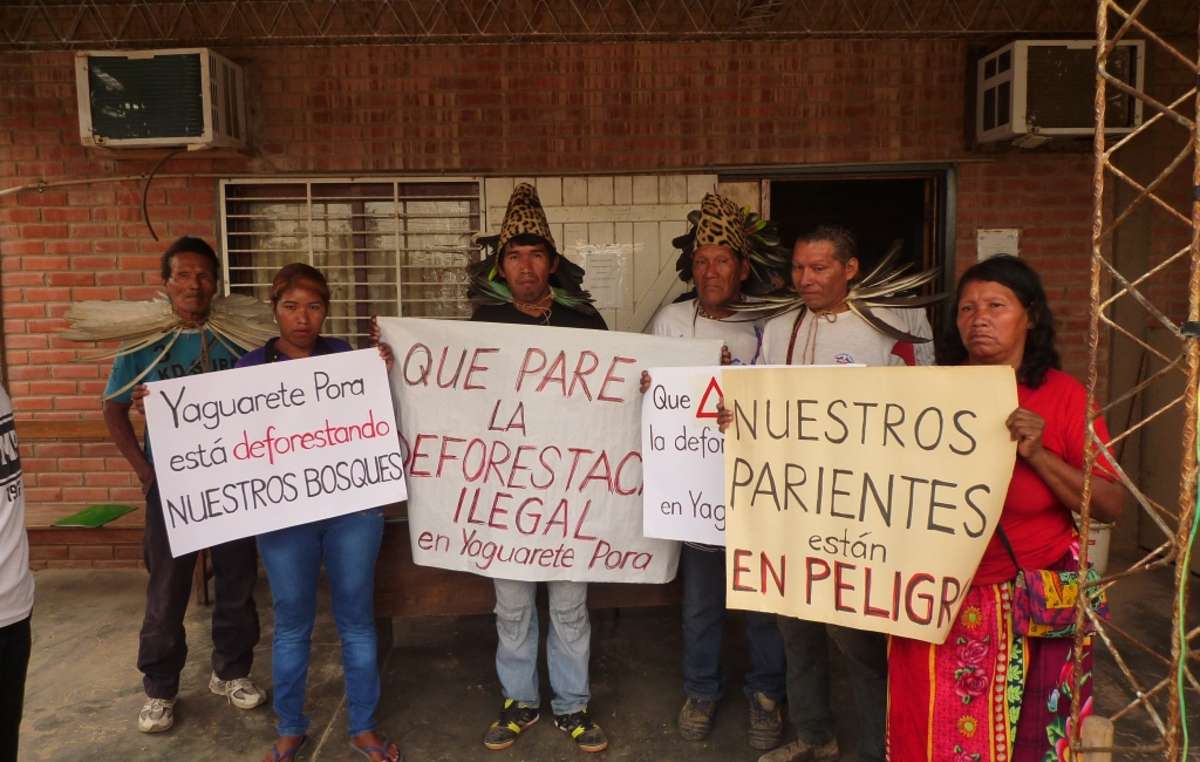 Relatives of the last uncontacted Indians outside Amazonia held a protest on Wednesday to demand the urgent protection of their land, which is being destroyed by cattle ranchers.
Brazilian firm Yaguareté Porã S.A. is destroying the last refuge of the Ayoreo-Totobiegosode Indians in Paraguay to make way for cattle that is sold for beef to European and Russian markets.
Uncontacted members of the tribe have been living on the run as their homes are bulldozed by the ranchers.
Many Ayoreo have already been forced out of the forest, and are now being wiped out by diseases like flu and measles to which they have no resistance.
Members of the tribe arrived outside the Attorney General's office in Filadelfia in northern Paraguay to demand official intervention to stop Yaguarete from continuing its destructive work.
Satellite images have caught the company red-handed illegally clearing the Ayoreo's forest home in the Chaco. The area now has the fastest rate of deforestation in the world.*
The Ayoreo handed in a document to the Attorney General urging it to uphold Paraguay's constitution that guarantees the Ayoreo ownership of their ancestral land.
Yaguarete owner Marcelo Bastos Ferraz has refused to return the land to its indigenous owners, or to stop his rapid deforestation.
Survival has launched an advertising campaign warning Paraguay's biggest beef market, Russia, of the dangers its imports pose to the lives of the vulnerable uncontacted Indians.
*This is based on a study conducted by M.C Hansen et al (2013), titled, 'High-Resolution Global Maps of 21st-Century Forest Cover Change'. The study analysed satellite data from 2000 to 2012 and demonstrates that Paraguay had the highest net loss/area for that time period.