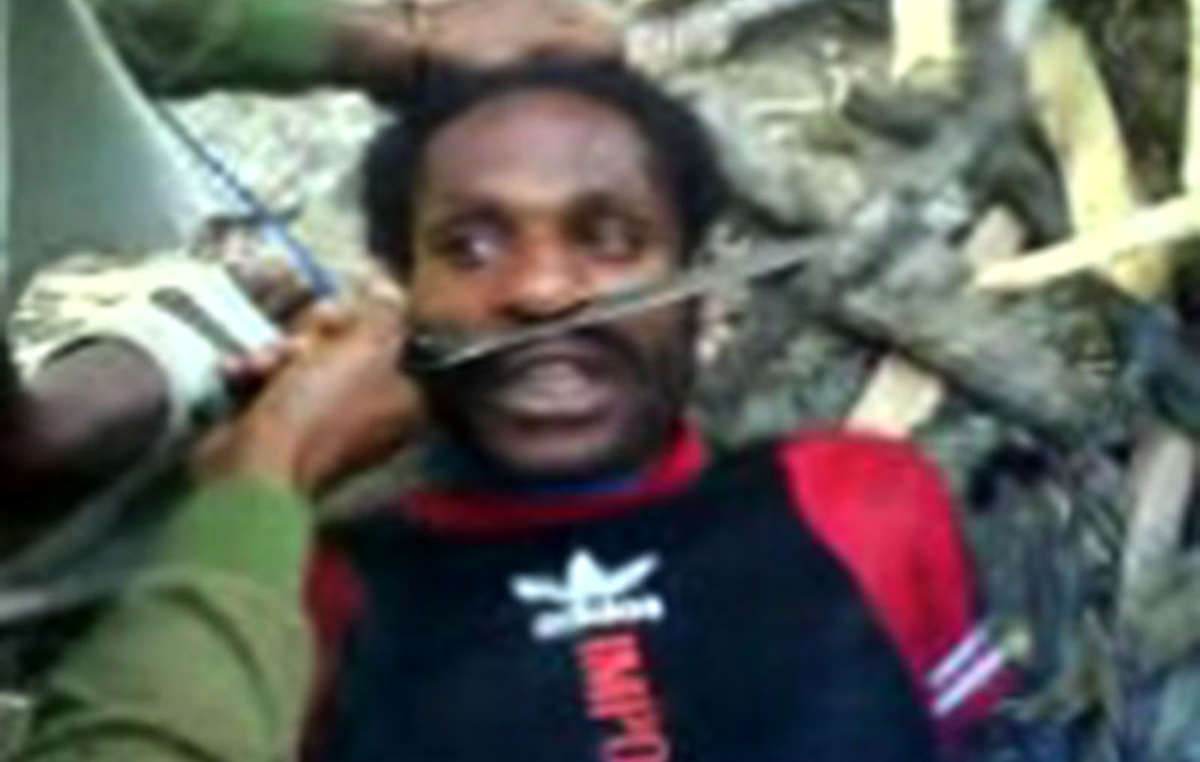 © Survival
French journalists Thomas Dandois and Valentine Bourrat face trial by the Indonesian authorities in West Papua on October 20, 2014, on charges of "abusive use of entry visas", after being arrested while making a documentary film in August.
Dandois and Bourrat were arrested after meeting with Areki Wanimbo, the head of the Lani Besar Tribal Council in the Papuan highlands, who has also been detained.
Wanimbo is now facing charges of "conspiracy to commit treason", a charge that is applied to a wide variety of "offences" including peaceful political activities and possession of flags.
The journalists could face up to five years in prison and a fine of 500 million Rupiah ($41,000).
Survival International, the global movement for tribal peoples' rights, calls for the release of the two journalists, and for an end to restrictions on foreign media in West Papua. Survival also highlights the plight of Papuan tribal people who have suffered immensely under a brutal Indonesian occupation since 1963. Many have been jailed for peacefully expressing their views.
According to Papuans Behind Bars, at least 74 Papuan political prisoners were being held in Indonesia in September 2014. Many have suffered arbitrary arrest, torture, violence, abuse, unfair trials and neglect. Survival is calling for their unconditional release.
Survival's Director Stephen Corry said today, "Indonesia's treatment of Papua's tribal people is one of the most urgent and horrific humanitarian crises of our time. Indonesia's new President must put an end to the killings, torture and arbitrary arrests and release those arrested for peacefully expressing their political views."
Note to editors:
- Survival wrote to the new Indonesian President Joko Widodo on September 29, 2014, regarding the oppression of Papuans. Download the letter to President Widodo (known as "Jokowi") (pdf, 655 kB)