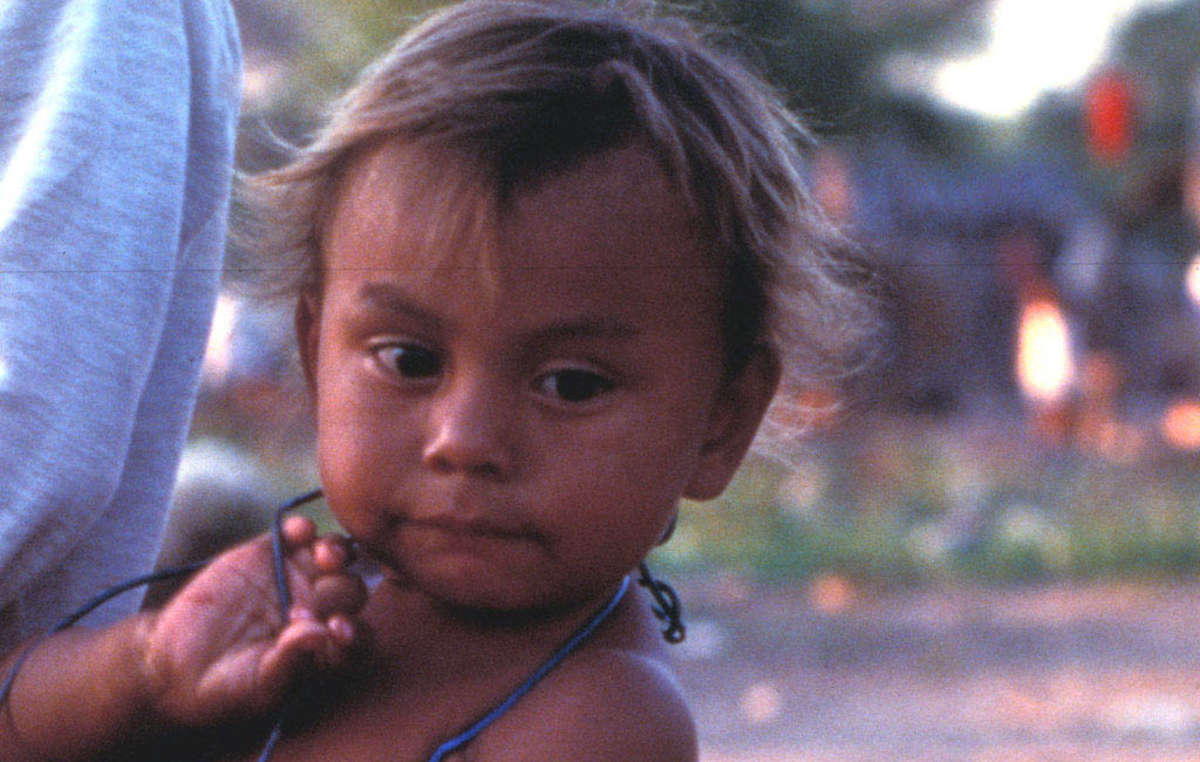 An Enxet child in Paraguay © Survival International
This page was created in 2011 and may contain language which is now outdated.
Almost 9,000 hectares of ancestral land has been returned to Enxet Indians in Paraguay, more than a decade after their campaign to reclaim it began.
The Kelyenmagategma, a small community of Enxet Indians, had been forcibly evicted from their homes on several occasions and were surviving on just 3 hectares of land.
Having suffered countless episodes of violence and persecution at the hands of local landowners, the Kelyenmagategma were forced to bring their case before the Inter-American Commission on Human Rights (IACHR) in 2004.
The government's decision finally to return the land this month is in response to measures set out by the IACHR.
Many of Paraguay's Indians have fought for the return of their ancestral lands for decades.
In the northern part of Paraguay, uncontacted Ayoreo Indians are repeatedly uprooted from their homes by foreign cattle firms.
State attempts to reclaim or buy back the land for its Indigenous owners have been largely unsuccessful.
The Ayoreo are now in extreme danger of being wiped out as their forests rapidly disappear to make way for cattle farming.