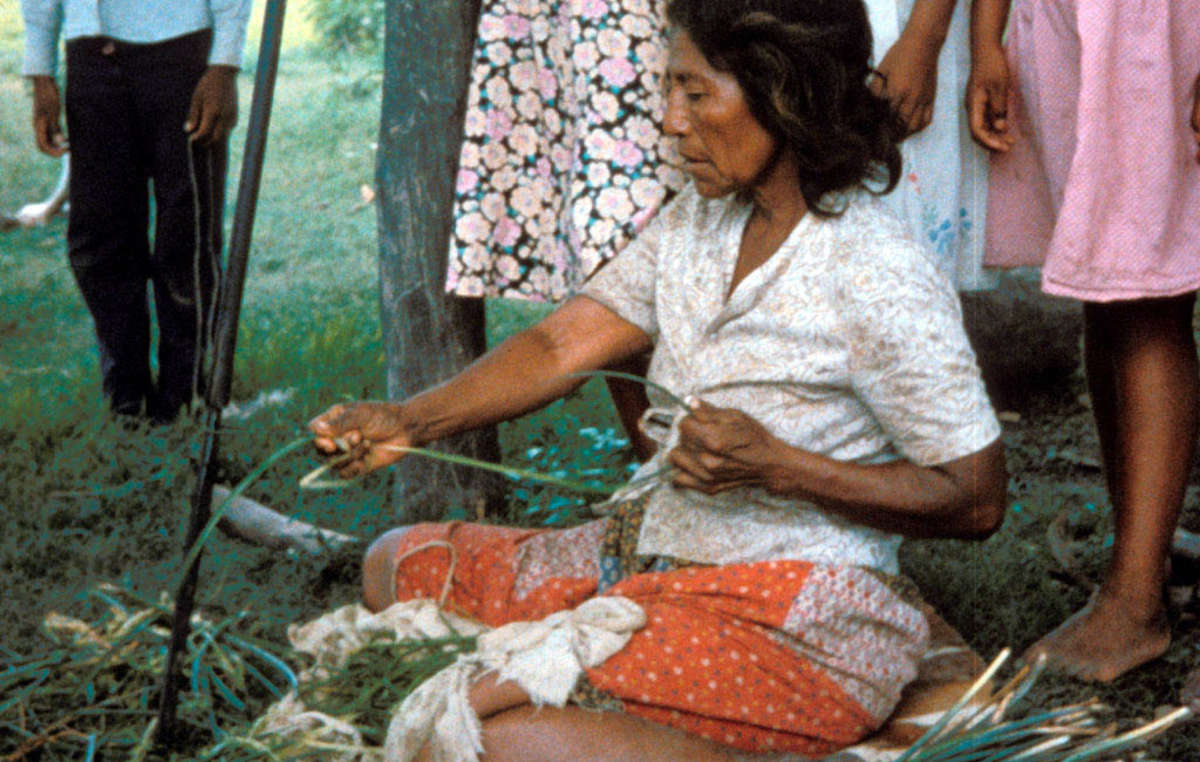 Sanapanã woman making string, Paraguay © Stephen Kidd/Survival
This page was created in 2011 and may contain language which is now outdated.
After two decades of legal battles, Enxet Indians in Paraguay are to return to part of their ancestral land.
Around 90 Enxet families from central Paraguay won back the right to 14,000 hectares of their traditional lands in 2006.
But the companies that 'owned' the land, Kansol S.A. and Roswell & Company S.A., only signed an agreement to hand it back last month.
The Indians have been living next to a highway in central Paraguay under 'sub-human conditions,' according to the Inter-American Court on Human Rights.
Nineteen members of the community, including children, have died as a result of the lack of medical and social care.
The court has asked Paraguay's government to assign a fund of US $1,000,000 to help the community re-establish itself.
The Enxet's struggle is emblematic of the arduous wait that many Indigenous groups in Paraguay must endure to recover even small portions of their ancestral lands.
Much of the land in the South American country has been taken over by cattle ranchers for beef.