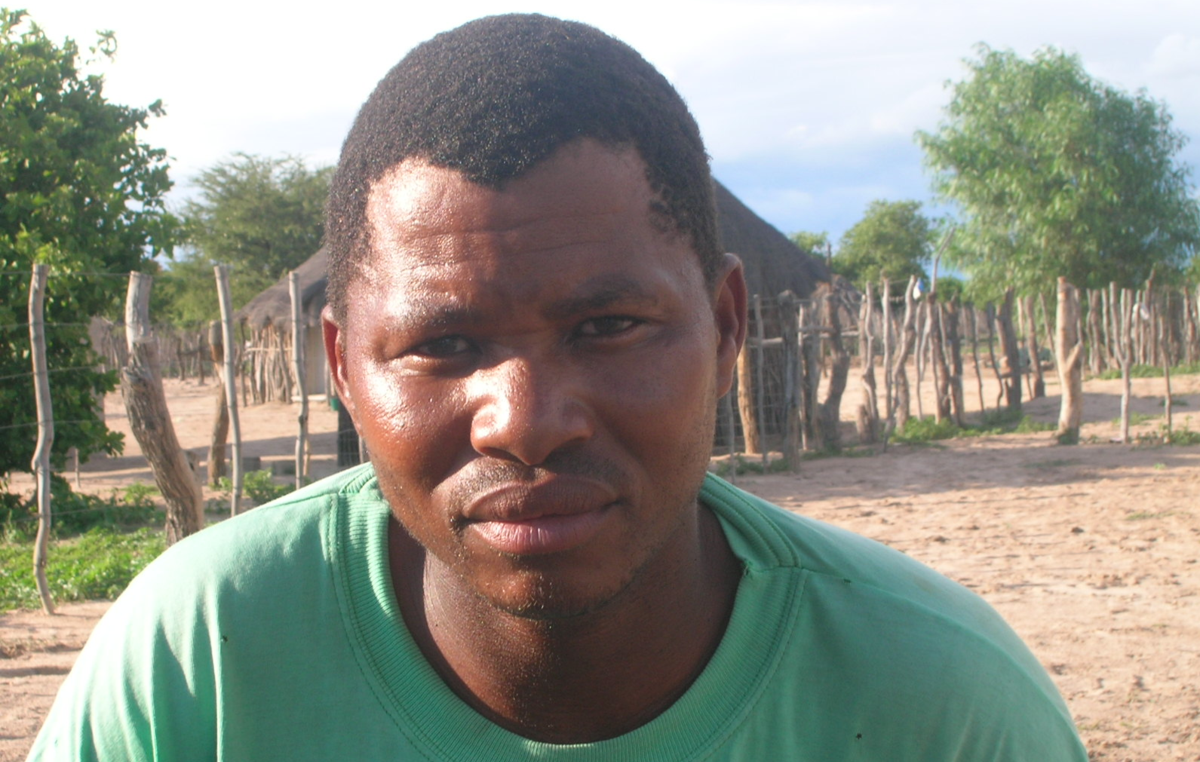 Mogolodi Moeti was attacked by paramilitary police 'as an example to others' defending the Bushmen's rights, Botswana. © Survival International
A Bushman from the Central Kalahari Game Reserve (CKGR) in Botswana has been held at gunpoint and beaten by members of Botswana's paramilitary police (SSG).
Mogolodi Moeti, a long-standing defender of the Bushmen's rights, was confronted by several members of the SSG and a park guard at his home in a government resettlement camp, New Xade.
Moeti was beaten with the butt of a gun and his house was searched for illegal bush meat. Finding nothing, the officers then drove Moeti away and returned him later the same day with no charge.
The case has been filed with local police, who are investigating.
The incident is the latest in a long history of violence against the Bushmen by police and government officials, including shootings against Bushmen attempting to carry water into the reserve for their families.
In three waves of forced evictions in 1997, 2002 and 2005, the Bushmen were driven from their ancestral land in the reserve by government trucks and dumped in camps they later described as 'places of death'.
Despite a 2006 High Court ruling upholding the Bushmen's rights to return home and to apply for hunting permits, the majority have been refused entry to settle in the reserve, and no hunting licenses have been issued.
A recent BBC report found alcoholism and AIDS in the destitute camps that have been occupied by many of the Bushmen for over a decade.
Moeti's attackers told him he was being made an example of to dissuade others from attempting to return to their homeland.
'This is why we have barred your lawyer (the Bushmen's British barrister Gordon Bennett) so we can do whatever we like to you', an SSG told Moeti.
Survival is calling for an international boycott of tourism to Botswana in protest against the government's treatment of the Bushmen.
Join the boycott here.